Antique Copper Hairline Stainless Steel Sheets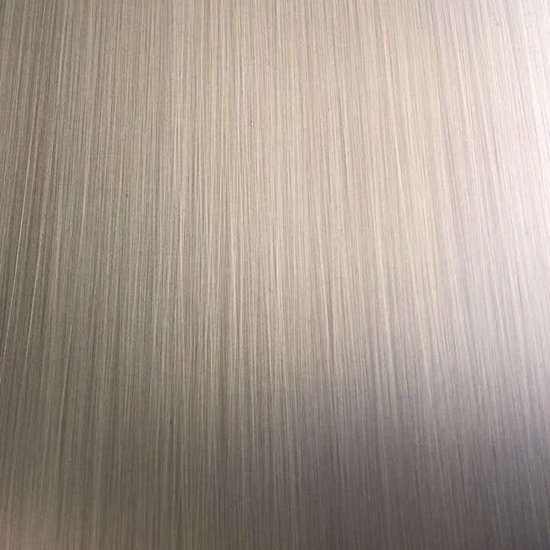 Unox Metal is Professional in 304 316L Antique Hairline Copper Bronze Stainless Steel Sheets Plate Sample Accord Support for Metal Decoration Projects.Copper Plating Stainless Steel Sheet - Red Copper Alloys Finish.We have more than 10 years experience in Copper Platting Decoration Sheet Process and Professional in 304 Bronze Hairline Stainless Steel Plate Sheets in Various Finishes, You could Chose from our sample or offer sample that we could make accc to sample of the Bronze Hairline Stainless Steel Plate Sheets and CoiL Products.
Color Sheet Product Name : Hairline Copper Bronze Stainless Steel Sheets Plate
1)Grade: 304 316L 201 ETC
2) Thickness: 0.5mm-3mm/4mm/5mm
3) Width: 6mm-1250mm/1300mm/1500mm
4) Length: 2440mm 3050mm 3000mm (Coil / CTL Customized Sizes)
5) Surface Finish: Hand Made Hairline and Hairline,Embossed Etching and More
6)Colors: Ti-Gold, Rose-Gold, Champagne Gold, Black, Blue, Coffee, Copper, Bronze Etc.
7) Package: Standard Seaworthy Package for Export or Upon Your Request.
Features
1.Selected Proper Origin High Quality Base Plate as Raw Materials.
2.Professional Copper Platting Techin Ensure Surface Finish and Durance.
3.18 Years' Experiences and Detail Caring and Quality Control System
4. Sample According Special Color and Fully Project Supporting.
5. Fast and Due Time Delivery
Application
Stainless Steel Coils-embossed stainless steel sheet and coil widely used in white good industry production, Industrial tanks, General Application Medical Instruments, Tableware, Kitchen utensil, kitchen ware, architectural purpose, Milk & Food processing facilities, Hospital Equipment, Bath-tub, Reflector, Mirror, Interior-Exterior decoration for building, Architectural purposes, escalators, kitchen ware etc.

Unox Metal is Stainless Steel Sheet Copper Plating Expert For 304 316L Hairline Copper Bronze Stainless Steel Sheets.