Stainless Steel Gradient Decorative Sheet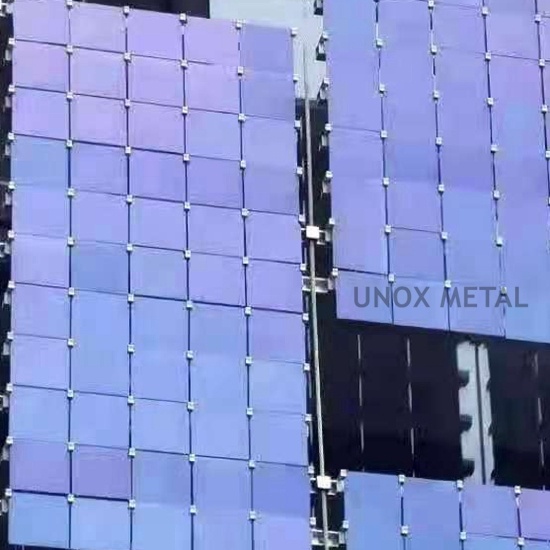 With the Development of Stainless Steel Color Sheets, More and More Pattern and Colors are Made to Fit with Architecture Design for Interior and Exterior Metal Decoration Project. One of the most attractive pattern is Gradient Color Stainless Steel Sheet. While Single Color Metal Decoration Could Not Meet With Requirement for New Apprearance, Gradient Color of Changing Colors Stainless Steel Come and are Welcome by Designers and Application in Various Projects and Become one of the Most Popular Metal Finish for Decoration Projects.


Reflected Gradient Colour Decorative Stainless Steel Sheet

Specifications
1) Standard: ASTM,AISI,GB,JIS,DIN,EN
2) Thickness: 0.4mm-1.5mm
3) Width: 500mm-1250mm
4) Length: Coils or acc to your request
5) Surface Finish: Embossed Parterns inlcuding linen,square,leather and more upon request
6) Package: Standard Seaworthy Package for export or upon your request.
Features
1. Customized Grinding inlcuding NO.4,SB,Hairline and more on your request .
2. Color of Blue,Bronze,Pink etc.
3. Suitable for decoration and kitchenware production.
Application
Stainless Steel Coils-embossed stainless steel sheet and coil widely used in white good industry production, Industrial tanks, General Application Medical Instruments, Tableware, Kitchen utensil, kitchen ware, architectural purpose, Milk & Food processing facilities, Hospital Equipment, Bath-tub, Reflector, Mirror, Interior-Exterior decoration for building, Architectural purposes, escalators, kitchen ware etc.decorated sheet metal sheet metal with design powder coated metal sheets sheet metal cut out designs decorative stainless steel sheets metal sheets with changing color patterns stainless steel Gradient Colour Plates.

Reflected Gradient Color Decorative Stainless Steel Sheets are Widely Used in Interior and Exterior Metal Decoration Projects for Facade,Curtainwall,Metal Ceiling Background, Creating Impressive and Changing Color Finish.