Decorative Aluminum Screen Pattern Panels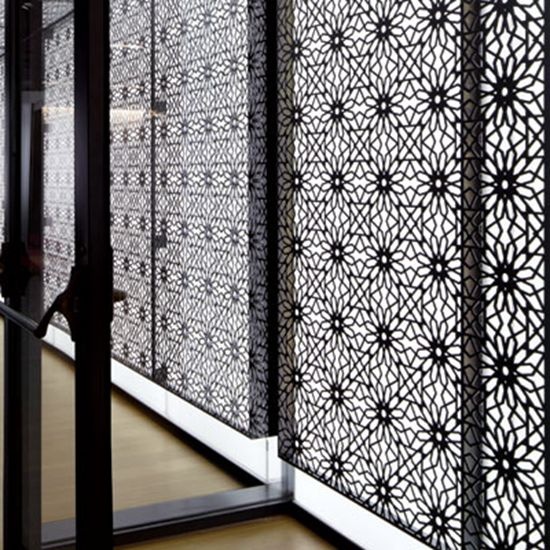 Aluminum Screen Panels with CNC Cutting and Hole Punching Perforated Sheet Aluminum Solid Panels Aluminum Patio & Porch Screens from Unox Metal Copper Color Stainless Steel Partition Screen Panel is Made of Stainless Steel and Other Metal in TIG Welding acc to Drawing and Design.In Certain Metal Decoration Project, Sainless Steel Metal Screen Partition Installation Will be Needed. Unox Metal is professional in Fabricating and Installationi of customized stainless steel Partition Rood Divider metal screen panel sculpture art work , architecture metal decoration materials and projects such stainless steel screen partition , stainless steel wine cabinet, door cover, stainless steel mirror frame and high class hotel stainless steel metal wall screen panel decoration sheet metal products , metal fabrication products. providing metal architectural decoration solution, mainly providing engineering, OEM fabrication and installation of metal facade cladding, interior wall cladding, decorative metal project products as following:
Details of Hotel Lobby Decorative Screen Partition Decorative Panels Screens | ARCHITECTURAL GRILLE | Decorative Room Dividers & Screen
1.Materials: Stainless Steel / Copper Plate / Aluminum Plate / Other Metal (Mixed With Wood / Glass / Stone)
2.Surface Finish: Mirror ,Hairline, Satin Brushed, Etching, Sandblast or Customized.
3.Color Making: PVD Coating / Power Coating / Copper Plating/ Nano Paint Coating
4.Color Option: Ti-Gold, Rose-Gold, Champagne Gold, Black, Blue, Coffee, Copper, Bronze Etc.
5.Specification: THICKNESS 1.0 ~ 20.0 mm WIDTH 800~ 2000mm LENGTH 1000-6000mm or Customized.