Decorative Stainless Steel Color Sheet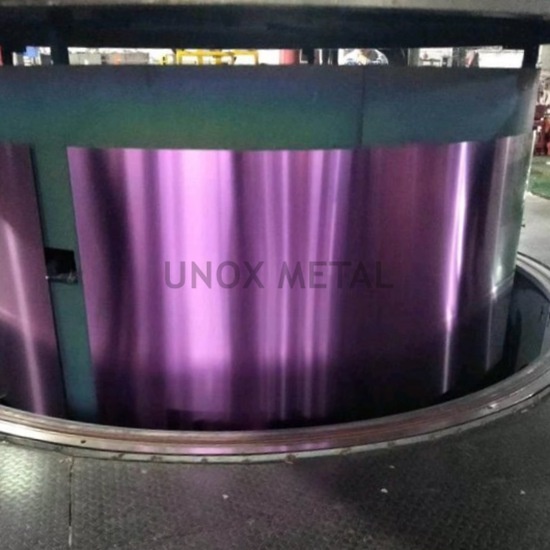 Unox Metal is Pioneer of Multi-Art Decorative Stainless Steel Sheet and Mixed Color and Process Stainless Steel Decoration Plate Supplier – SS 304 , 304 L , 316 ,316 L in UAE , KSA , Qatar . Etched Stainless Steel Elevator Plate,Hairline Bronze Stainless Steel Sheet,Embossed Stainless Steel,Bead blasting Stainless Steel Process in Surface, Hairline Finish Plate, Vibration Stainless Steel Sheets With PVD Color Coated Gold, Champagne gold, Rose Gold, Red copper, Bronze, Black, LIC brass black, Coffee, Jewelry blue, Green etc and Copper Coating.


Product Name : Multi-Art Decoration Stainless Steel Sheets
Specification
1.Grade: 304 316L 201 ETC
2. Thickness: 0.5mm-3mm
3. Width: 6mm-1250mm/1300mm/1500mm
4. Length: 2440mm 3050mm 3000mm and Custom CTL Service.
5.Surface Finish: Hand Made Hairline and Hairline,Embossed Etching and More
6.Colors: Ti-Gold, Rose-Gold, Champagne Gold, Black, Blue, Coffee, Copper, Bronze Etc.
7.Package: Standard Seaworthy Package for Export or Upon Your Request.


Surface Treatment Combination Examples
*Mirror Polish + Hairline Grinding
*Mirror Polish + Swirl Grinding
*Mirror Polish+Sand/Bead Blast
*Mirror Polish + Photograph Etched
*Hairline Grinding+ Photograph Etched
*Mirror Polish+Sand/Bead Blast+Etched
*Mirror Polish+Etched+Inverted PVD
*Copper Plating+Base Surface Treatment


Properties Chemical Composition
ASTM A240 & JIS Standard Grade SUS304 SUS 316 SUS430 SUS201 Machinery Status Data Base Calcification Including technical information as Elong(10%) Above 40 30MIN Above 22 50-60 Hardness ≤200HV ≤200HV Below 200 HRB100,HV 230 Cr(%) 18-20 16-18 16-18 16-18 Ni(%) 8-10 10-14 ≤0.60% 0.5-1.5 C(%) ≤0.08 ≤0.07 ≤0.12% ≤0.15


Typical Application
Unique Design Etched Pattern Stainless Steel Sheets are Decoration Sheets Which Take Advantage of New Developed Deep Etching and Embossing Surface Process Techni and Mix with PVD and Copper Color Coating Anti-finger Print Treatment to Get New Pattern Decoration Stainless Steel Products which are application in architectural decorating, elevator decoration, luxury door, Auto sliding door, Auto revolving doors, pipes, window frame, handrail, balustrade,showcase, wall decoration plate, KTV indoor decoration, advertising name plate, aisle panels, screen, entertainment place, column, art work etc.